Lisa Freeman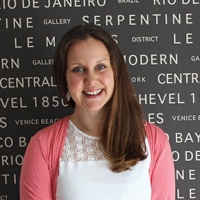 1st Dec 2017

Recently I assisted with a very large server migration to an auto-scaling AWS architecture. Whilst my role was primarily in a project management capacity I learnt a lot about the services available in AWS and the procedure for deploying code to an auto-scaling set up. I also assisted with the SEO work involved with the migration, although this wasn't particularly new territory.

16th Aug 2017

I now sit on the board of the North Somerset Cyber Security Cluster, and attend regular meetings about raising awareness of cyber security issues within North Somerset.

16th May 2017

Last weekend I spoke at WordCamp Bristol about GDPR. I'm quite new to public speaking and so this was a bigger event for me! But people seemed to find it informative and interesting! It certainly provoked lots of questions and discussed afterwards.

13th May 2017

Inline with my research on the GDPR, I've been planning and project managing the build of a secure ordering system which makes use of pseudonymisation to store data.

13th May 2017

The past few projects I've been project managing have been on the Laravel framework, which is new to me, meaning I've had to learn more about the ins and outs of that MVC framework.

8th Oct 2016

In September 2016 I had my first experience of (proper) public speaking, as
I spoke at Bytes Conference in Brighton. My talk was titled "Regulation and
Privacy: What's the come?" and I discussed practical ways web developers
can prepare for thje GDPR. Doing this talk also meant I had to swot up on
the GDPR and online privacy!

20th Feb 2016

Lately I've been investigating and writing about the EU's new ODR service.
https://www.thewebguild.org/news/odr-service-goes-live

22nd Oct 2015

Over the last few weeks I've been helping various clients track campaign success through tagged URLs. I've suggested Google Analytic's URL builder, bit.ly and bananatag.com where appropriate. The latter is a tool that's great for when you're sending individual companies sales emails and you want to know who's clicked on which links.